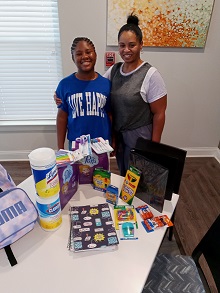 Intermark Management 2022 Back To School Edition of the CARE Campaign!
Posted on August 05, 2022
In an effort to help fulfill some of the back-to-school needs of those who choose to make our communities their home, we were able to once again purchase and fill backpacks with basic back-to-school supplies.
The supply items for the past couple of years have looked slightly different with the addition of disinfectant wipes, facial tissues and hand sanitizers.
We wish the children within our communities all the very best with their studies for the 2022-2023 school year!
< Back to News