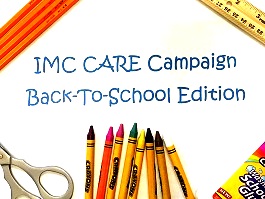 Intermark Management 2019 Back To School Edition of the CARE Campaign!
Posted on August 06, 2019
As the summer season begins to wind down, the morning air becomes cooler and the back-to-school excitement picks up; we are delighted to kick off the Back-To-School Edition of our CARE Campaign!
The purpose of this edition of the CARE campaign is to help fulfill some of the back-to-school needs of those who choose to make our communities their home. Our employees have been diligently purchasing and filling backpacks with basic back-to-school supplies. Supply items such as pencils, colored pencils/markers, erasers, rulers, notebooks and many, many more.
With that being said, our hope is to continue the growth and expansion of our CARE campaign in the upcoming year so watch this space!
< Back to News